A SELECTION OF VIDEO'S AND PHOTO'S THAT SHOWCASE THE ROXY LEISURE ETHOS. WE ARE ALL ABOUT FUN! GREAT BEER, GREAT COCKTAILS, GREAT MUSIC AND GREAT TIMES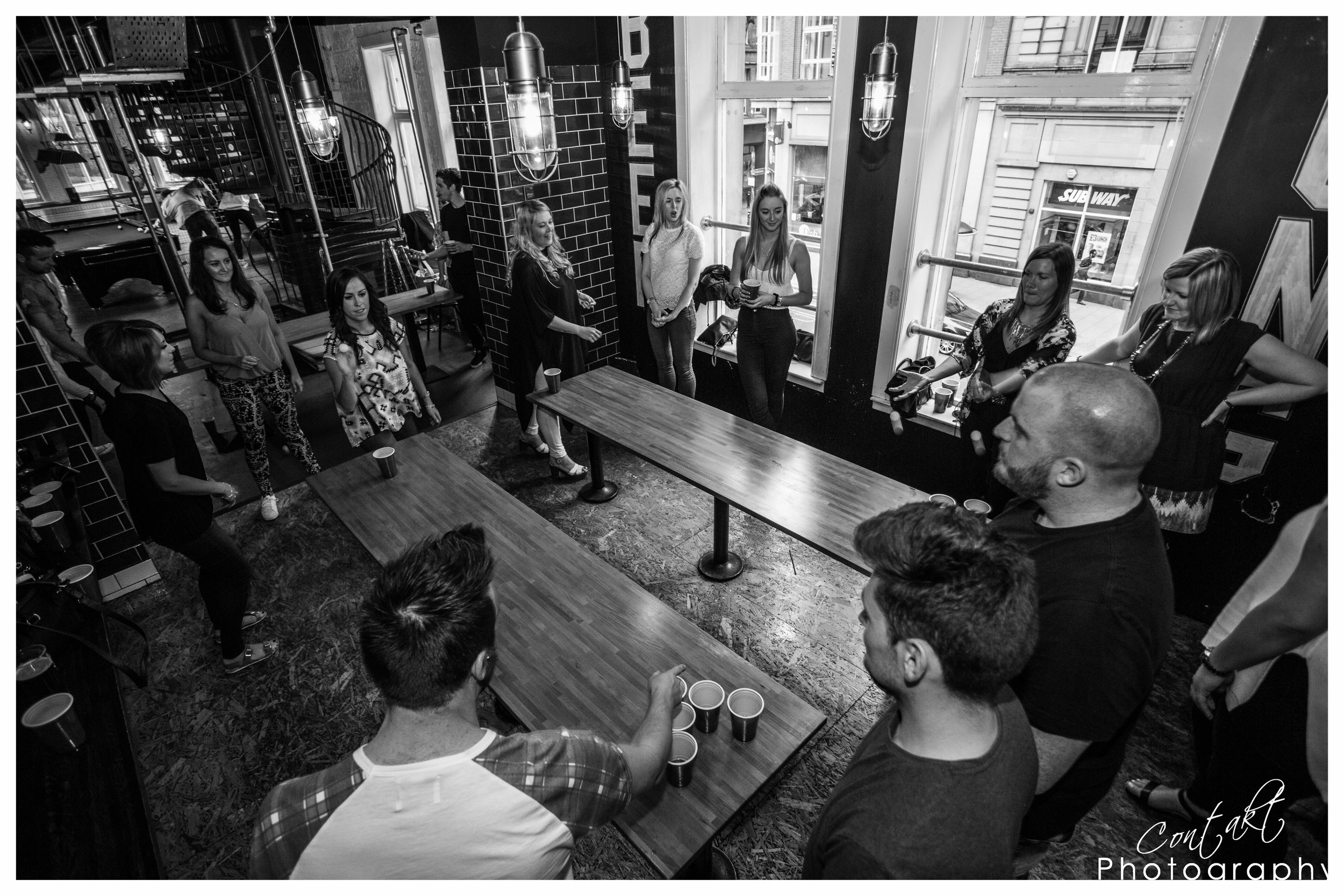 ROXY BALL ROOM LEEDS - boar lane
TAKE A LOOK BELOW AT A COUPLE OF VIDEOS THAT SHOWCASE OUR OPENING NIGHT AT THE BIRTH OF ROXY RIGHT THROUGH TO OUR MOST RECENT PROMOTIONAL VIDEO.
OUR OPENING NIGHT IN 2013
THROUGH THE EYES OF A CUSTOMER
roxy ball room leeds - merrion street
OPENED IN JUNE 2018 THIS IS THE THIRD ROXY SITE IN OUR HOME TOWN OF LEEDS
a customer journey through our venue
ROXY BALL ROOM - MANCHESTER deansgate
OUR BIGGEST ROXY BALL ROOM YET IS ON DEANSGATE IN THE HEART OF MANCHESTER. WITH 8 BEER PONG BATTLE STATIONS, 9 PING PONG TABLES & 8 FULL SIZE POOL TABLES.
a customer journey through our venue
ROXY LEISURE'S FIRST EXPLORATION INTO CREATING A BOUTIQUE BOWLING ALLEY. WE HAVE 4 FULL LENGTH LANES IN THE HEART OF LEEDS. CHECK OUT THE VIDEOS BELOW TO SEE HOW THE LANES WERE BUILT AND WHAT YOU CAN EXPECT FROM A NIGHT OF ROCK & BOWL.
watch the lanes get built
roxy ball room - liverpool hanover street
PART OF THE HANNOVER STREET COLLECTIVE, SET IN THE VIBRANT HEART OF LIVERPOOL ONE. OUR INCREDIBLE SUN TERRACE IS JUST ONE OF THE REASONS TO CHOOSE ROXY BALL ROOM. TAKE A LOOK AT THE VIDEO BELOW FOR MORE.
a customer journey through our venue
roxy ball room - nottingham
ON THURLAND STREET, ROXY BALL ROOM OPENED IN 2017. IT OFFERS A DIFFERENCE TO OTHER BARS IN THE AREA. TAKE A WALK THROUGH THE VENUE BY WATCHING THE VIDEO BELOW.
roxy ball room - LIVERPOOL rainford square
JUST OFF MATTHEW STREET IN THE HEART OF LIVERPOOL. THE VENUE BOASTS THE MOST AMOUNT OF GAMING TO DATE.
ROXY ARCADE LEEDS - MERRION STREET
OLD SCHOOL ARCADE MACHINES AND 3 PRIVATE KARAOKE ROOMS
ROXY ARCADE TAKES YOU BACK TO YOUR CHILDHOOD WHILST STILL MANAGING TO BE A GREAT BAR IN THE HEART OF LEEDS.